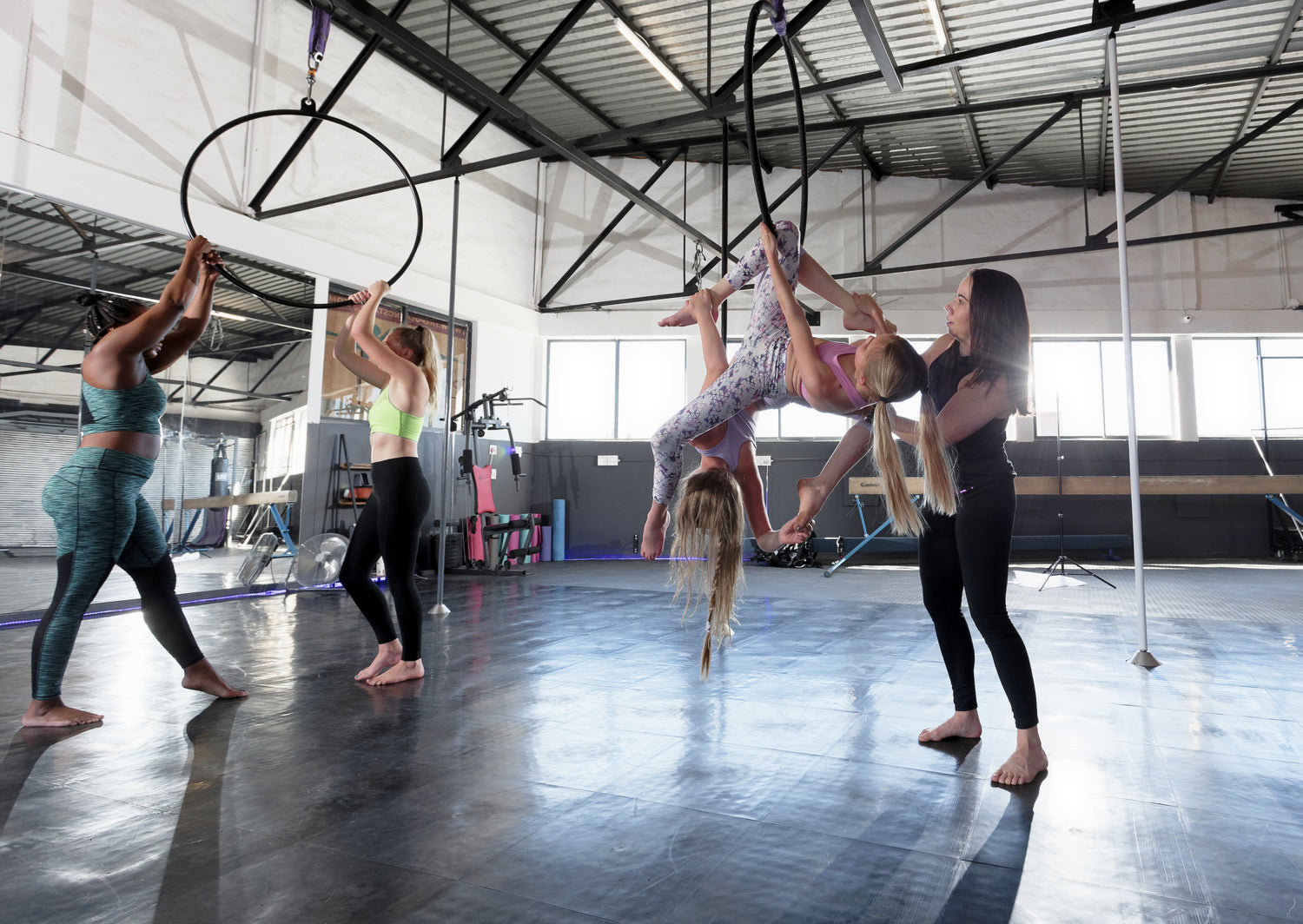 Lyra: Beginner
This class is for entry level students wanting to hone their skills on a lyra/aerial hoop, this apparatus requires a skillful balance of strength, stamina and flexibility, something which you will progressively work on during these classes. Classes cover a mixture of strength, balance, and flexibility. During class, students will learn hangs, pull ups, inverts and rolls, moving through some beautiful poses, fluid movements and an endless combination of transitions along the way.
Lyra: Beginner/Intermediate
This class is for the lyra/hoop inbetweeners. You are nailing the beginner inverts, rolls, flex and strength in and around the hoop, but you aren't quite at full on intermediate level.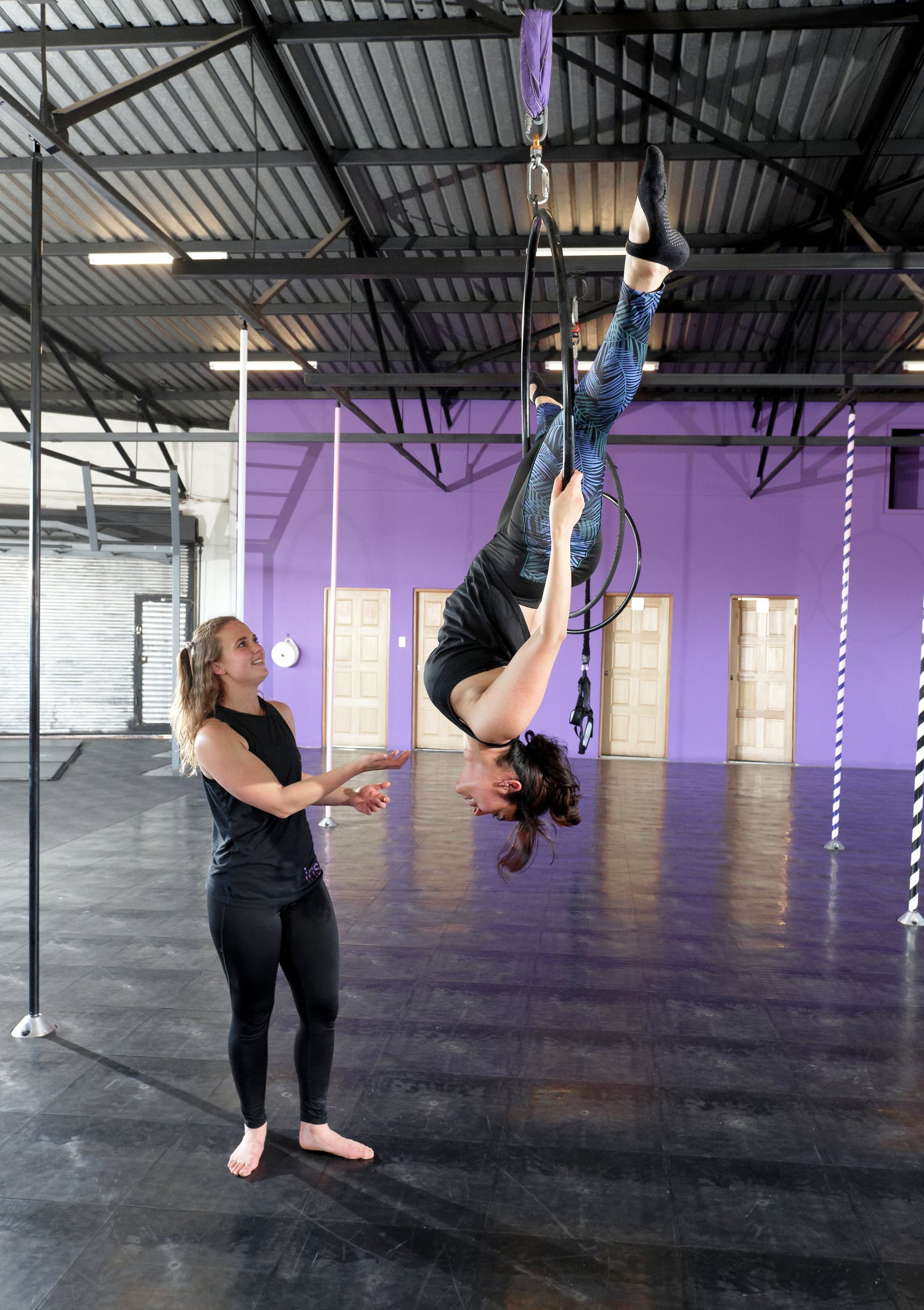 Lyra: Intermediate
This class is for students that are ready to step it up a notch and learn more challenging entries and exits onto the hoop, attempt and control more complex spins, tricks, transitions and gravity-defying moves. Basic moves that you have mastered are done aerially as part of short dance routines, choregraphed to music.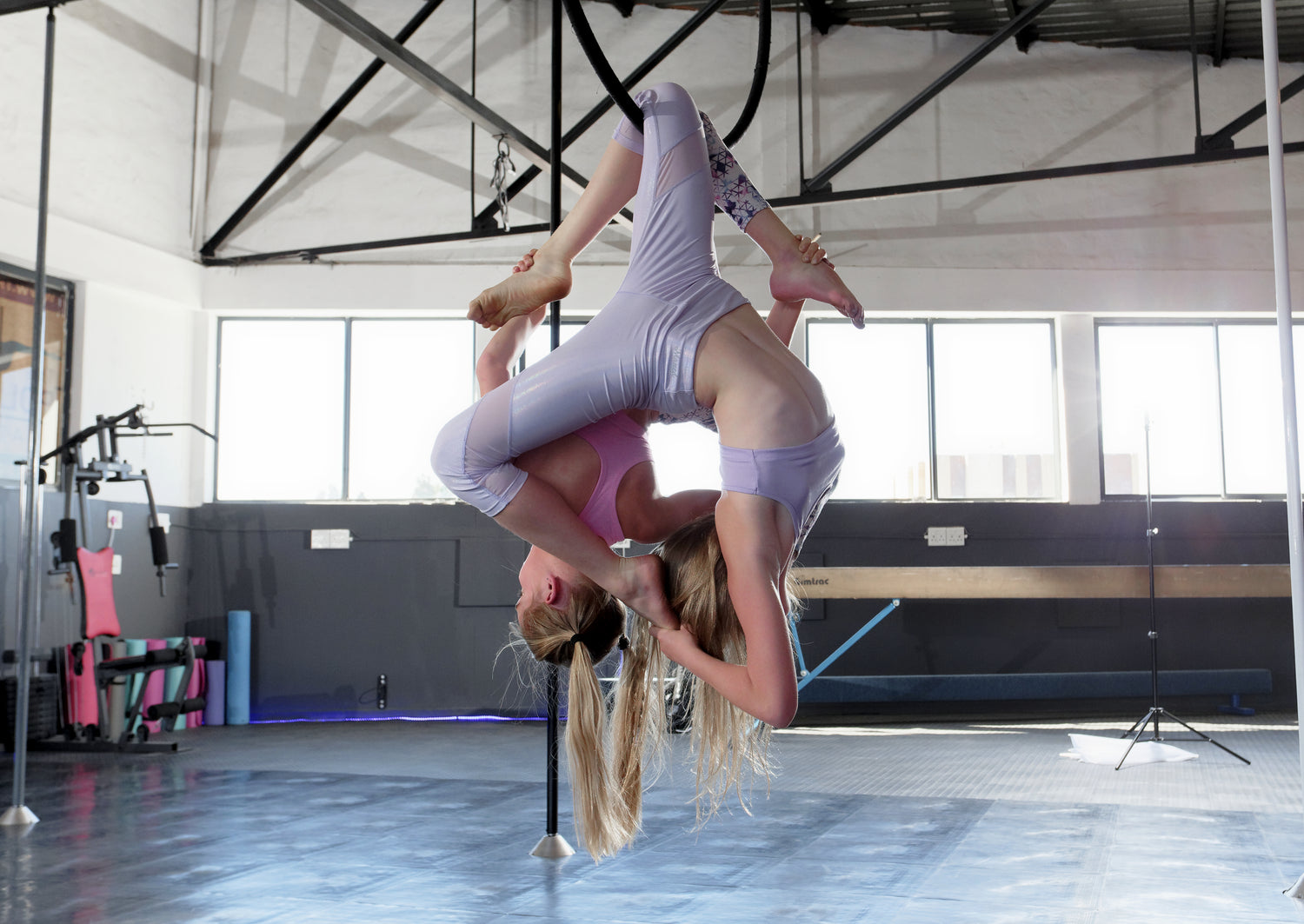 Lyra: Intermediate/ Advanced
This class is for students that are able to invert into the hoop/lyra with ease, are fine tuning transitions, rolling around, in and under the hoop, and are developing more advanced skills, splits and spins. One of the most fun ways of building strength, toning up, improving mobility and getting fit! Gymnastics rolls, drops and tricks will be en route as students become more advanced.